Product Highlights
Modern premium and compact travel-size hookah from anodized aluminum and stainless steel.
All parts of hookah fit inside the travel bag for easy transportation.
Patent-pending seal technology between the top aluminum and acrylic water base container will make sure your hookah will seal perfectly every time.
Two rubber edges on the square acrylic water base container provide extra sturdiness and a solid feel.
Specifications
Hookah Weight: 850grams (1.9 lbs)
Hookah Size: 14cm x 13cm x 11cm (5.5'' x 5.1'' x 4.3'')
Hose length: 1.5m (59'')
Bolts and hardware: Stainless steel SS-316
Hose Material: Soft Matte Washable Silicone
Package Contents
Anodized Aluminum Hookah
Acrylic Water Base Container
Hose with short 1-piece Aluminum Handle
Aluminum Diffuser with purge lock
Travel bag with shoulder strap
Silicone Grommet for bowls of various shapes
Cleaning Instructions
This hookah is extremely easy to clean with warm water and soap.
For cleaning very strong flavors use water mixed with lemon juice and/or baking soda.
Harsh cleaning chemicals like dishwasher tablets should not be used on anodized aluminum as they can ruin the anodized finish.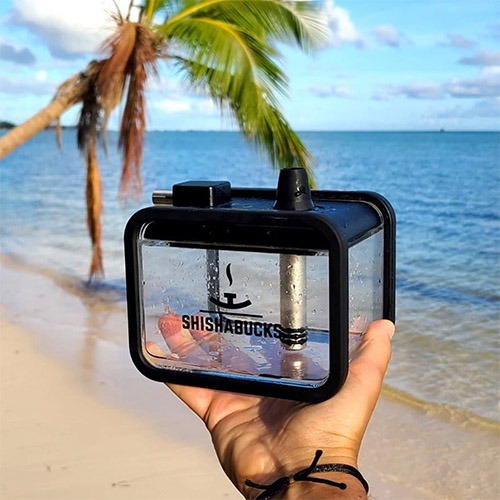 One of the smallest hookahs on the market but without any compromises. Same great clouds as with big hookahs, effortless purge and super airtight. Every design detail has its place and purpose – even the logo line serves a purpose for the water level.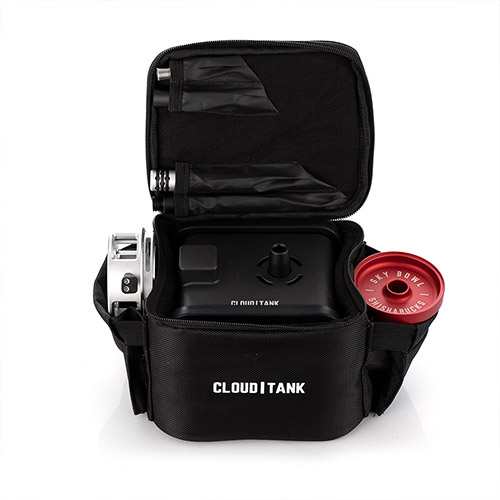 We put a lot of thought into designing the bag for Cloud|Tank. The result – everything can fit inside. The bag has expandable side pockets, extremely soft interior materials, a secure zipper and a shoulder strap.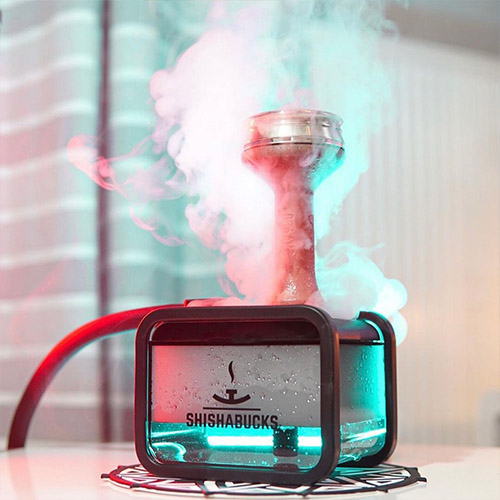 Cloud|Tank hookah features a unique vertical purge. And with a special valve built into downstem you will never flood your bowl while purging no matter how hard you try.