Product Highlights
All metal parts are made from aluminum using CNC machining, sandblasting and anodizing.
Aluminum is considered a premium material for hookah as it cannot rust and is relatively light.
Each hookah is carefully assembled by hand, to ensure exceptional product quality.
Specifications
Hookah Weight: 2.3kg (5.1 lbs)
Hookah Size: 40.5cm x 13cm x 13cm (16'' x 5'' x 5'')
Tray Size: 16cm x 16cm (6.25'' x 6.25'')
Hose length: 1.5m (59'')
Bolts and hardware: Stainless steel SS-316
Hose Material: Soft Matte Washable Silicone
Package Contents
Anodized Aluminum Hookah
Acrylic Water Base Container
Hose with 1-piece Aluminum Handle
Screw-in Aluminum Diffuser with purge lock
Silicone Grommet for bowls of various shapes
Cleaning Instructions
This hookah is extremely easy to clean with warm water and soap.
For cleaning very strong flavors use water mixed with lemon juice and/or baking soda.
Harsh cleaning chemicals like dishwasher tablets should not be used on anodized aluminum as they can ruin the anodized finish.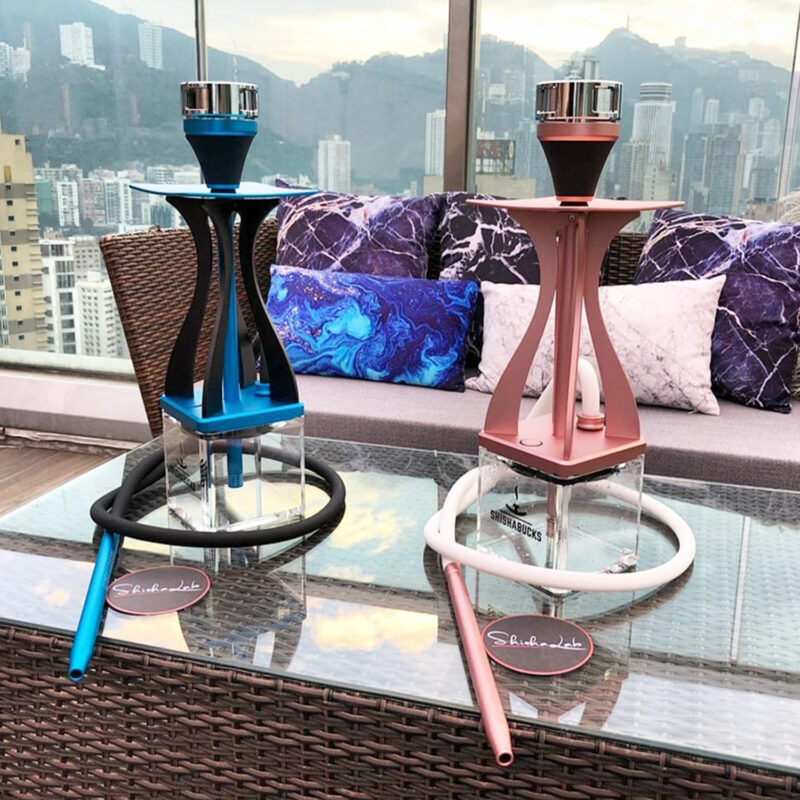 Cloud|Mini has a timeless design – a mix of curved and square shapes in vibrant colors.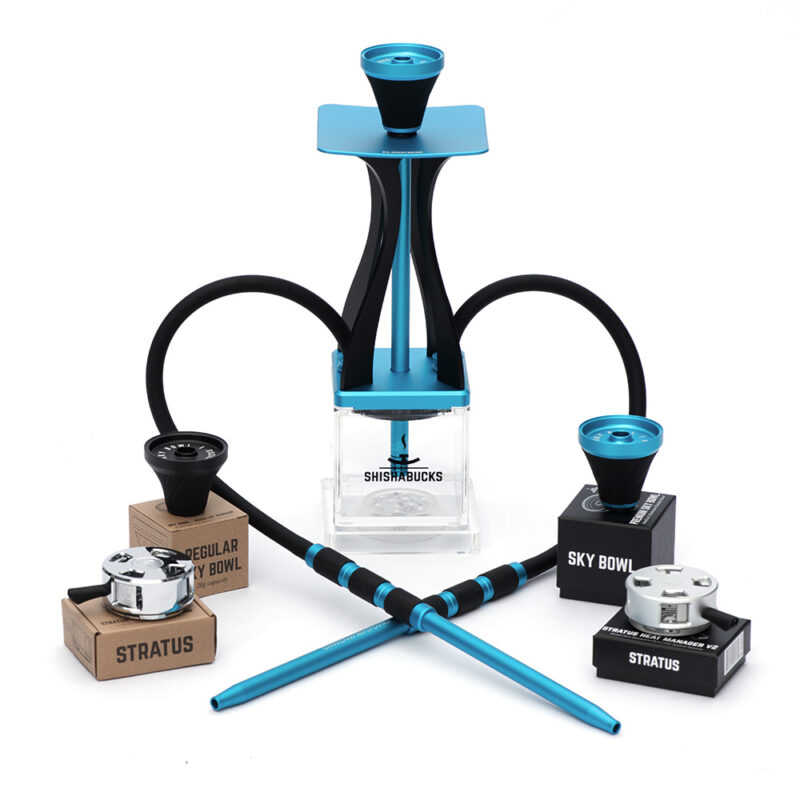 Supports up to 2 hoses connected simultaneously. For best results pair with Shishabucks Cloud Hose with Autoseal.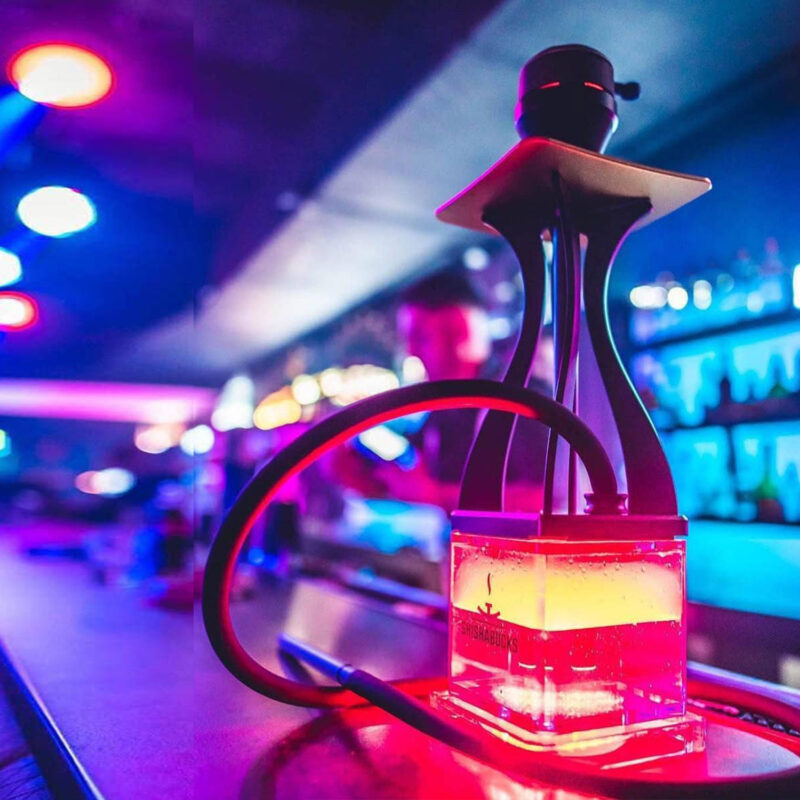 You can light the acrylic base with the LED light or add fruits to the water to make an additional visual spark during your session